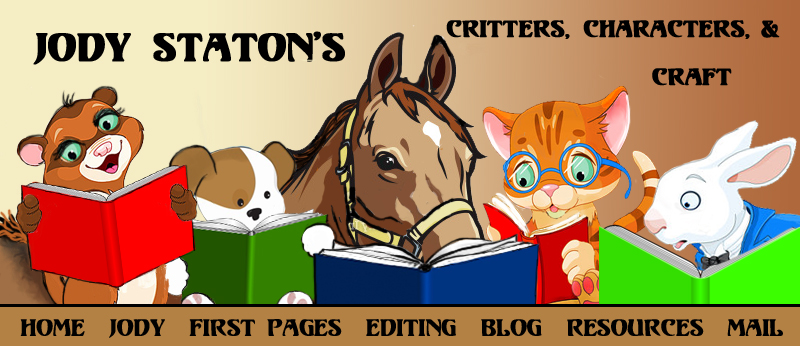 Johanna Bilbo Staton
Freelance Editor/Writer
e-mail: jody@johannastaton.com

Excellent English editing skills with a keen eye and attention to detail. Experience as a magazine editor, plus copy reading and proof reading of fiction and nonfiction for major publishing houses. Please contact me to discuss how I can help you make your manuscripts free of typos, grammatical errors, wordiness, and awkward phrasing.

Education


Northwestern University, Medill School of Journalism, Evanston, IL (M.S.J., magazine emphasis)
Radcliffe-Harvard Publishing Procedures Course, Cambridge, MA
Rollins College, Winter Park, FL (B.A., English major).
Newspaper and yearbook staffs, literary magazine editor, member of Rollins Publication Union


Employment


Assistant editor, then associate editor for Jack and Jill children's magazine, Curtis Publishing Co., Philadelphia, PA. Wrote features, evaluated and edited manuscripts, proofread galleys, checked layouts, was liaison with ABC-TV, scheduled some issues. (five years)
Proofreader, book reviewer, photo clerk for Lindsay Newspapers, Inc., Sarasota, FL (one year)
Public relations assistant for New College, Sarasota, FL (one year)


Freelance Editorial Assignments

Second proofing for Little, Brown Books for Young Readers, New York, NY
Copyedited fifty romance novels for Dorchester Publishing, Inc., New York, NY
Copyedited six nonfiction books for Barron Educational Series, Hauppauge, NY
Copyedited three naval history books for the Naval Institute Press, Annapolis, MD
Proofread sociology book for Stanford University Press, Stanford, CA
Copyedited Ultrapure Water and Industrial Water Treatment (chemical industry journals) and three technical books for Tall Oaks Publishing, Littleton, CO (eleven years)
Copyedited chemical textbook by Dr. Russell S. Drago, Department of Chemistry, University of Florida, Gainesville, FL
Compiled and edited Instructor's Read-Aloud Anthology for Instructor Books, New York, NY
Copyedited, proofread medical proceedings and journals for The Franklin Institute Press, Philadelphia, PA
Copyedited technical manuscripts on computer industry for Auerbach Publishers, Inc., Pennsauken, NJ (four years freelance, plus ten weeks as acting chief copyeditor)
Copyedited remedial readers for Dr. L. B. Charry, (J.B. Lippincott), Philadelphia, PA
Evaluated, edited manuscripts for Jack and Jill, Review Publishing, Indianapolis, IN (four years)



Click Here to View and Print Jody's Full Resume.